Professional Bridal Hairstyling Course
Professional hairstyling for any engagement is an important part of your career as a professional make-up artist. In our Professional Bridal Hairstyling Course, learn hair up and hair down styles for short, medium and long hairstyles. Learn critical skills like how to section hair, how to work with a variety of heated tools and how to dress up the hair with gorgeous braids, twists and accessories. This is the bridal hairstyling course you can't miss out on – whether you're still an aspiring artist or looking to advance your hairstyling skill set.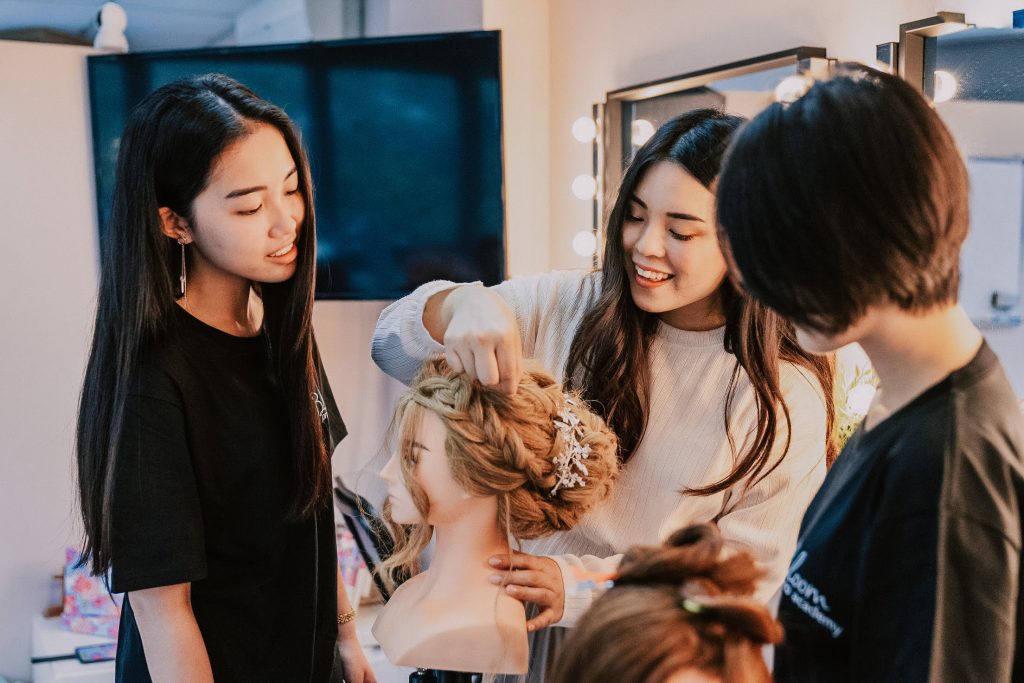 ---
Course Structure
This 24 hour course will be split up into 4 hour sections, happening on selected weeknights. We will be posting the new term on our instagram (@bloomproacademy) or here on this website, so keep updated regularly. Here is the comprehensive guide to what you will be able to learn in this course.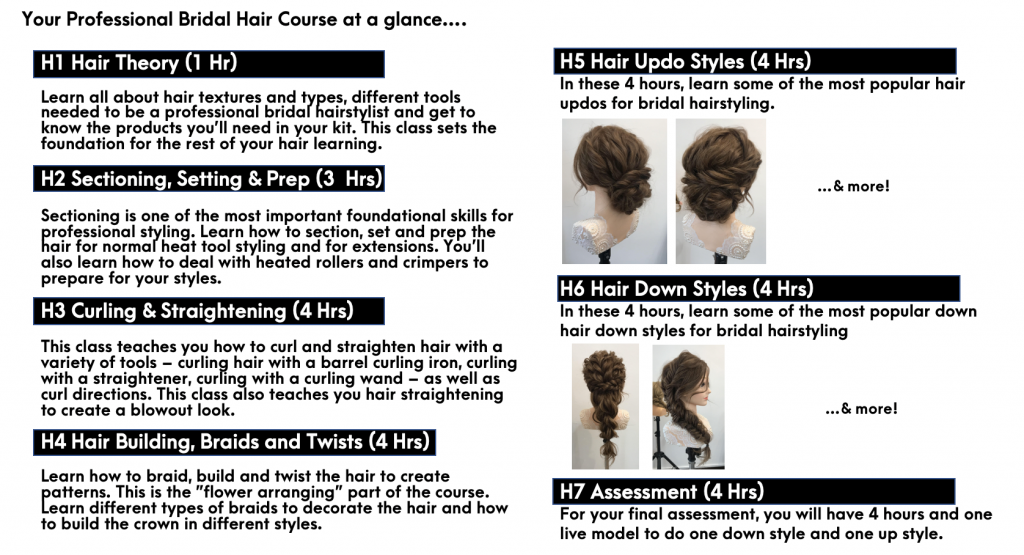 Learn how to do looks like these!
Course Rate & Duration
Payment
Duration
Rate
Pax
Upfront
20 Hrs
$1600 (inclusive of live model for H7)
1-4 pax
Instalment
20 Hrs
$1800 (inclusive of live model for H7)
50% due before your course commencement, 50% balance due before H5 commencement
1-4 pax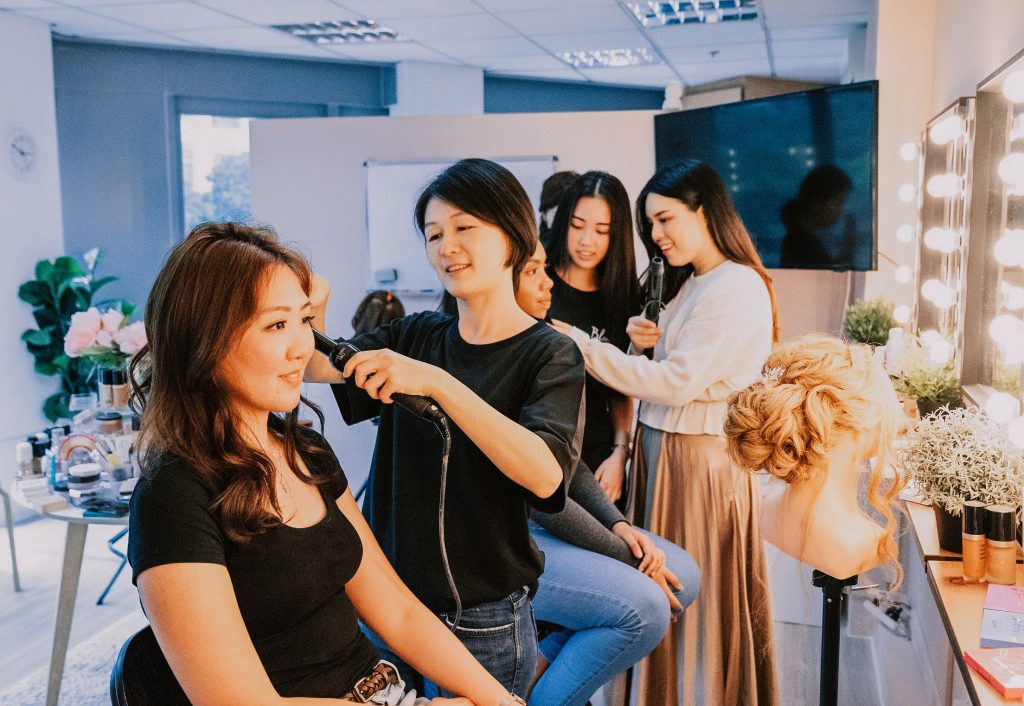 Scheduling & Missed Classes
We want to provide a flexible schedule for all students.
Class size is 1-4 pax. Classes will commence in the term listed below and will be held once a week on a weekday evening for approx 6 weeks.
Currently we have the following available terms open for booking:
Part Time June to 2020 to July 2020 (approx 6 weeks) – 8 Slots left!
Part Time September 2020 to October 2020 (approx 6 weeks) – 8 Slots left!
Do note that it is up to your responsibility to not miss your classes as we will only be providing your book of notes to study should you miss a class.
FAQ
Do I have to bring my own hair tools or hair doll?
You can if you would like, however we will be providing all the tools, products and doll necessary for your course. You would only have to bring yourself each day.
Is this a live model hair course, or doll only?
This is split. For classes H1 to H6, we will be using hair dolls.
Do you also include hair cut and hair dye in this class
This is a hairstyling class only so we do not provide lessons on hair dye or hair cut services.
Where is your studio located?
Our studio is located conveniently in Bugis/City Hall area. It's right opposite the National Lib/Intercontinental Hotel. About a 5 mins walk from Raffles City/City Hall MRT and across the street from Bugis Junction
Book this Course!
To book your professional bridal hairstyling course, contact us at bloom@bloombyroseanne.com to make an enquiry or through Whatsapp/Call at +6596317081 (24/7)!