Bloom Online One to One Make-up Lesson
$260.00 – $360.00
Bloom One to One Ultimate Online Make-up Lesson
This is the Ultimate One to One lesson, and comes with a FREE BloomKIT Ultimate Kit Brush Set!
In this 3 hour One to One lesson, you will receive a personalised facial analysis report based on your skin texture, skin tone and facial features that you will submit to Roseanne prior to your lesson.
The class walks through ALL topics with hands-on guidance and practice during your LIVE! Session with your trainer, completing whole looks that are personalised and customised for you. Whatever looks you desire, we will make it happen.
Book now! 
Our LIVE! Online Booking Process!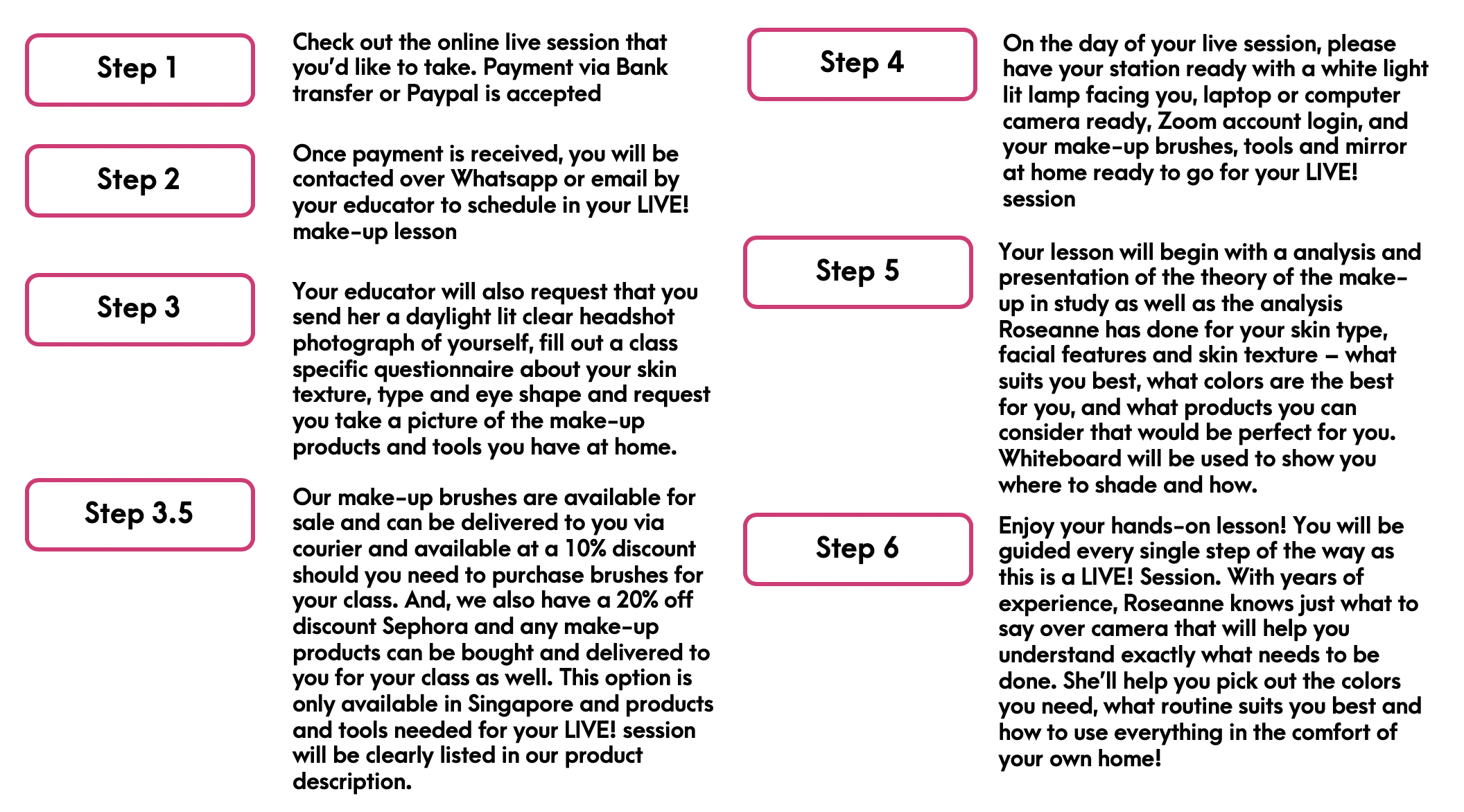 Trying out our LIVE! Online make-up classes for the first time? Take our Basic Eyeshadow TRIAL Live! Online One to One Make-up Class at only $39 per pax! You won't want to miss this, click here.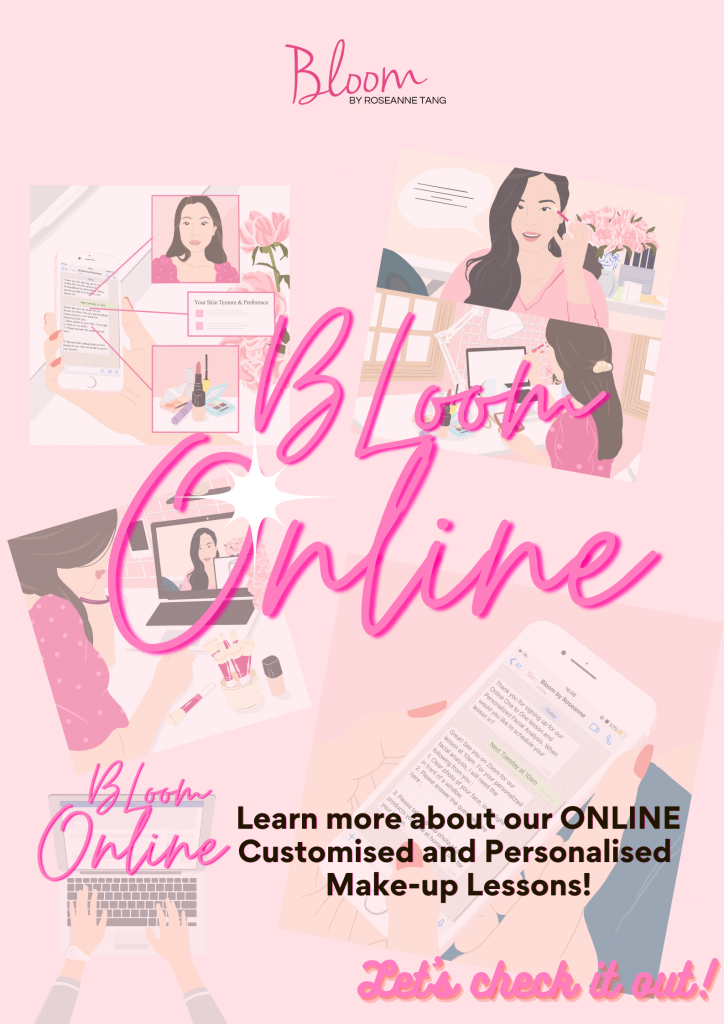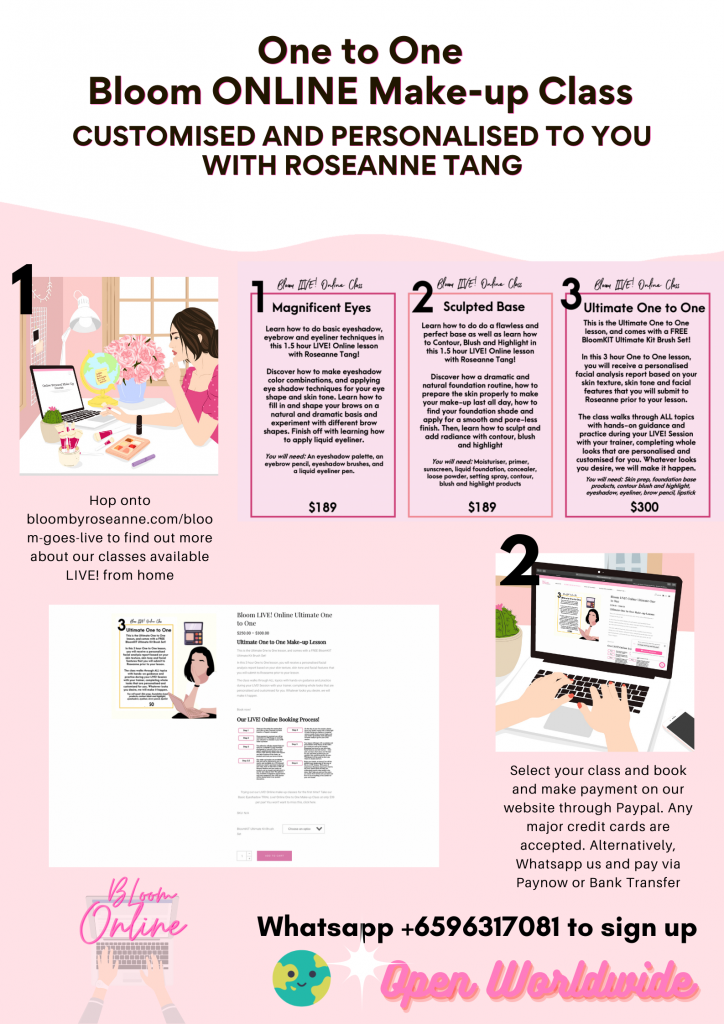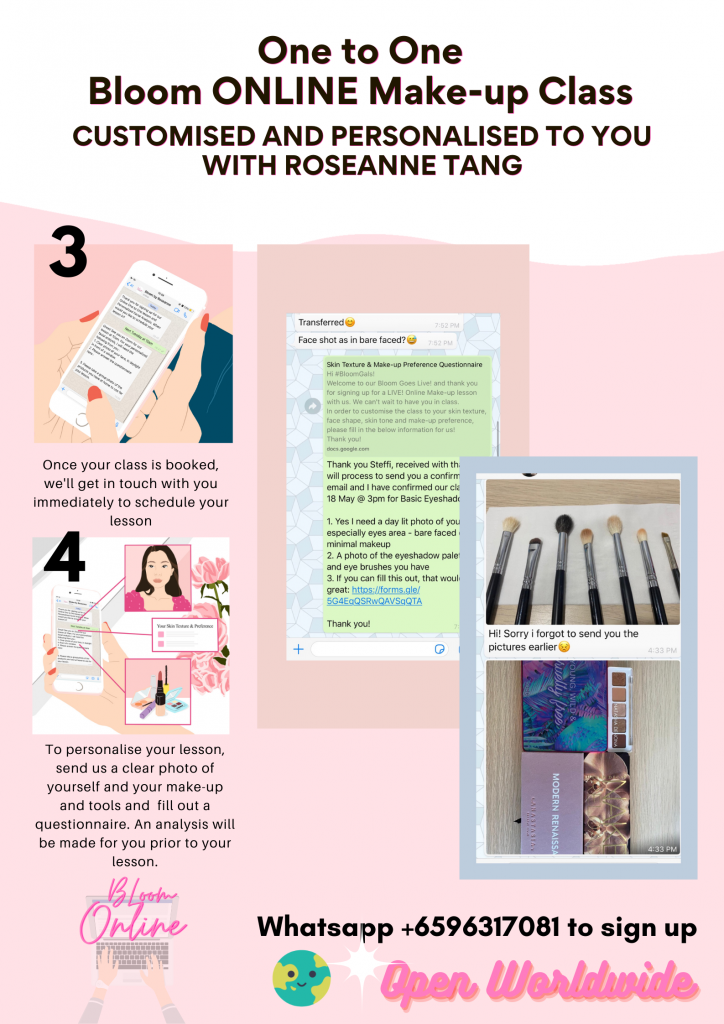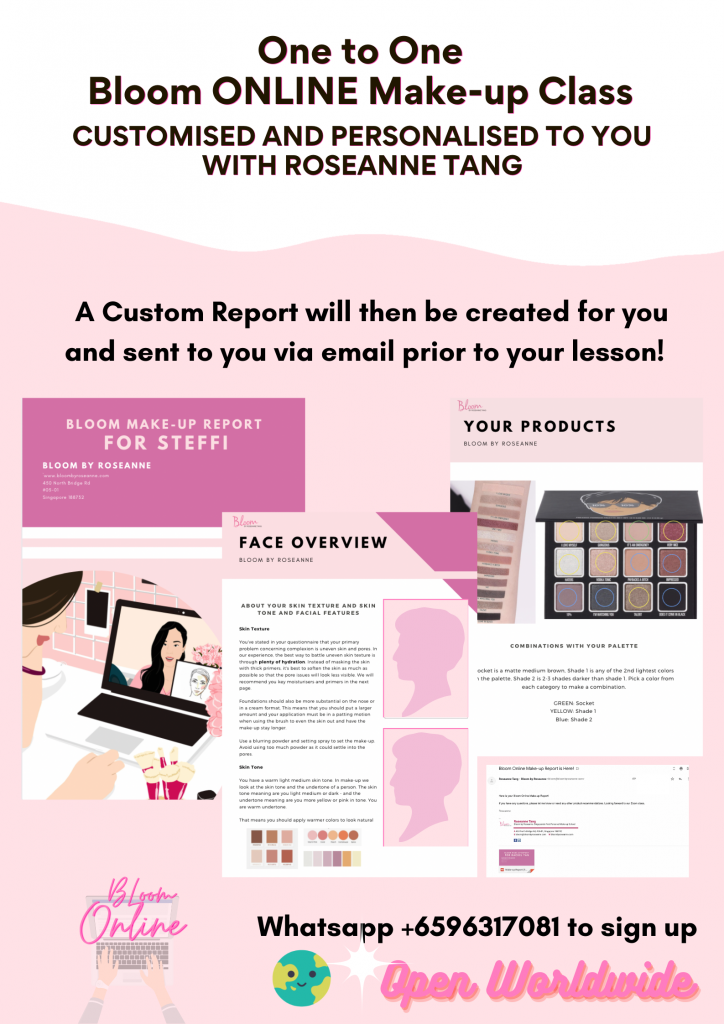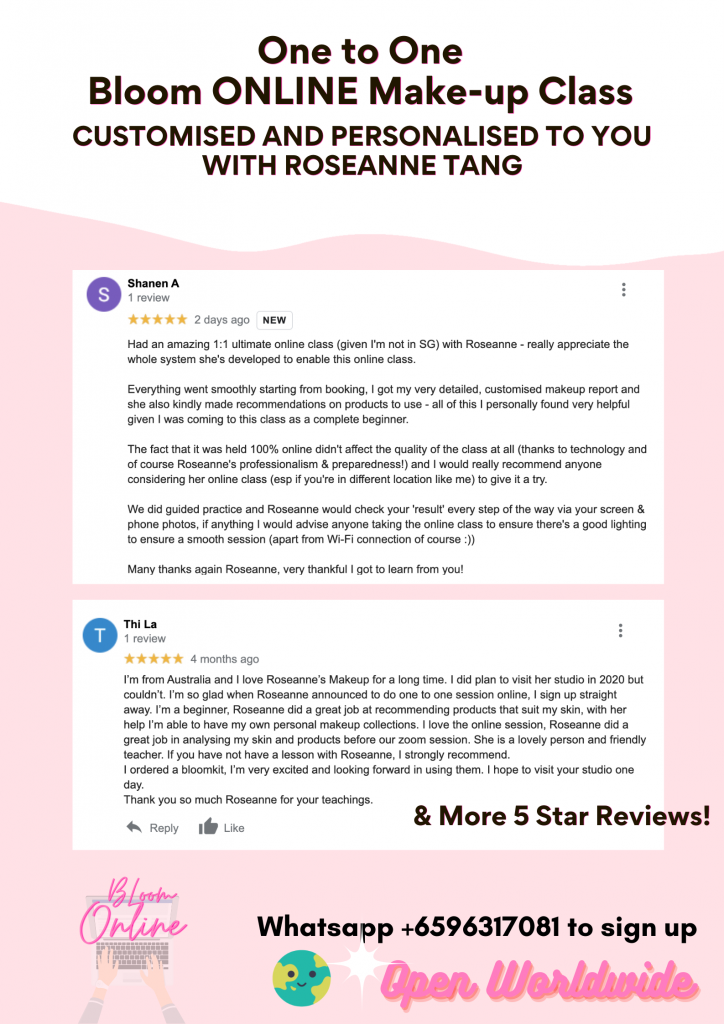 Book now and don't miss out! In the selection below, choose whether you'd like to purchase your lesson with a brush set or not. Once payment is received, you will be contacted via Whatsapp to proceed with your lesson prep.