Bloom LIVE! Online Magnificent Eyes Make-up Lesson
$189.00
Magnificent Eyes Make-up Lesson
Learn how to do basic eyeshadow, eyebrow and eyeliner techniques in this 1.5 hour LIVE! Online lesson with Roseanne Tang!
Discover how to make eyeshadow colour combinations, and applying eye shadow techniques for your eye shape and skin tone. Learn how to fill in and shape your brows on a natural and dramatic basis and experiment with different brow shapes. Finish off with learning how to apply liquid eyeliner.
You will need: An eyeshadow palette, an eyebrow pencil, concealer, eyeshadow brushes (all over shader, pencil brush and eyeshadow blending brush) , and a liquid eyeliner pen.
Book now! 
Our LIVE! Online Booking Process!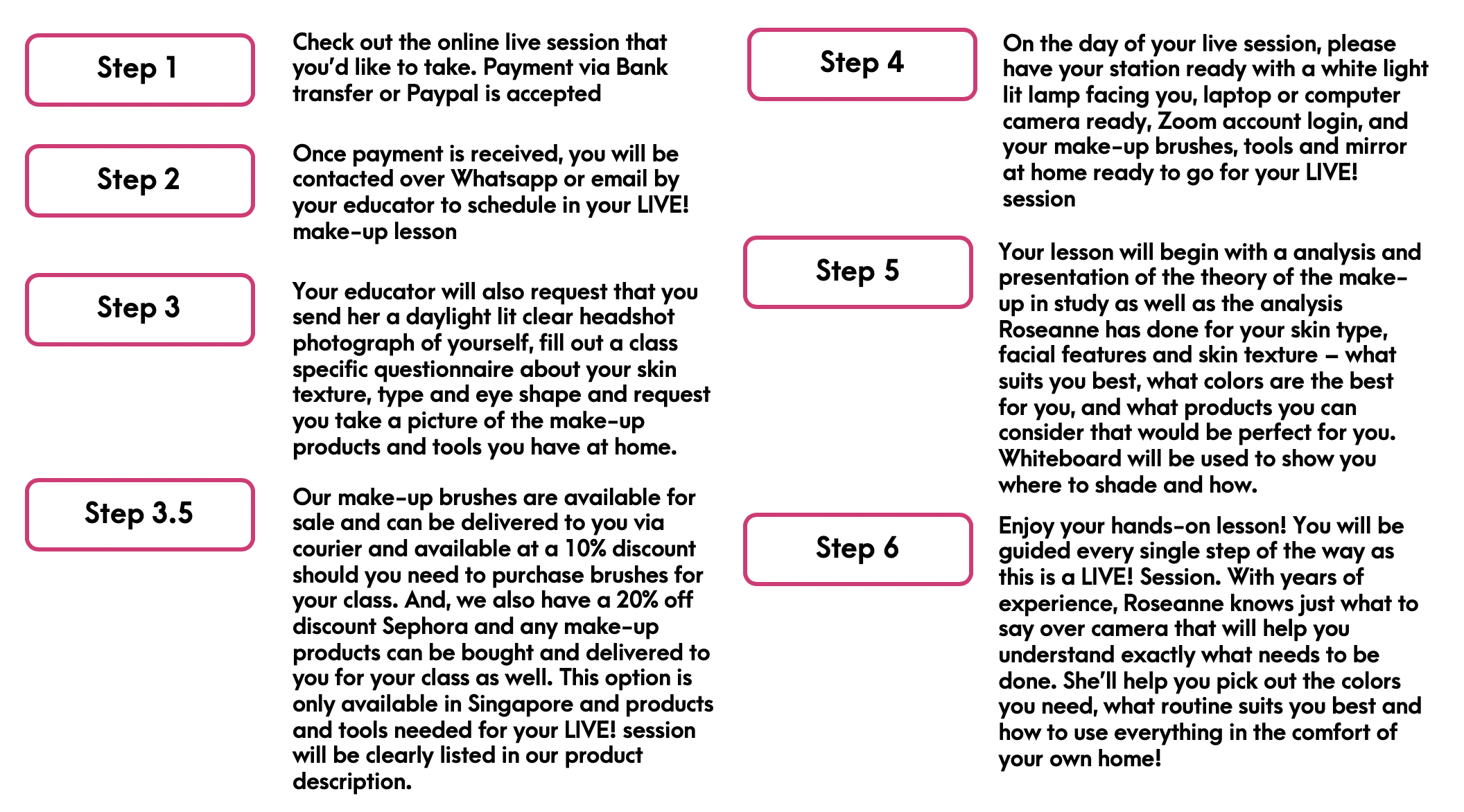 Trying out our LIVE! Online make-up classes for the first time? Take our Basic Eyeshadow TRIAL Live! Online One to One Make-up Class at only $39 per pax! You won't want to miss this, click here.