Bloom LIVE! Online One to One Basic Eyeshadow Trial!
$39.00
Bloom LIVE! Online Basic Eyeshadow Trial Class 
In this One to One LIVE! 30 minute Online Eyeshadow class with Roseanne, learn Roseanne's basic eyeshadow techniques that she teaches in the studio, how to pair different colour combinations to suit your skin tone and how to apply eyeshadow with professional techniques. Learn two basic eyeshadow techniques that you can use on an everyday basis and finally make sense of eyeshadow palettes you have at home!
You will need: at least one eyeshadow palette, eyeshadow brushes inclusive of an eyeshadow blending brush and concealer.
Book now! 
Our LIVE! Online Booking Process!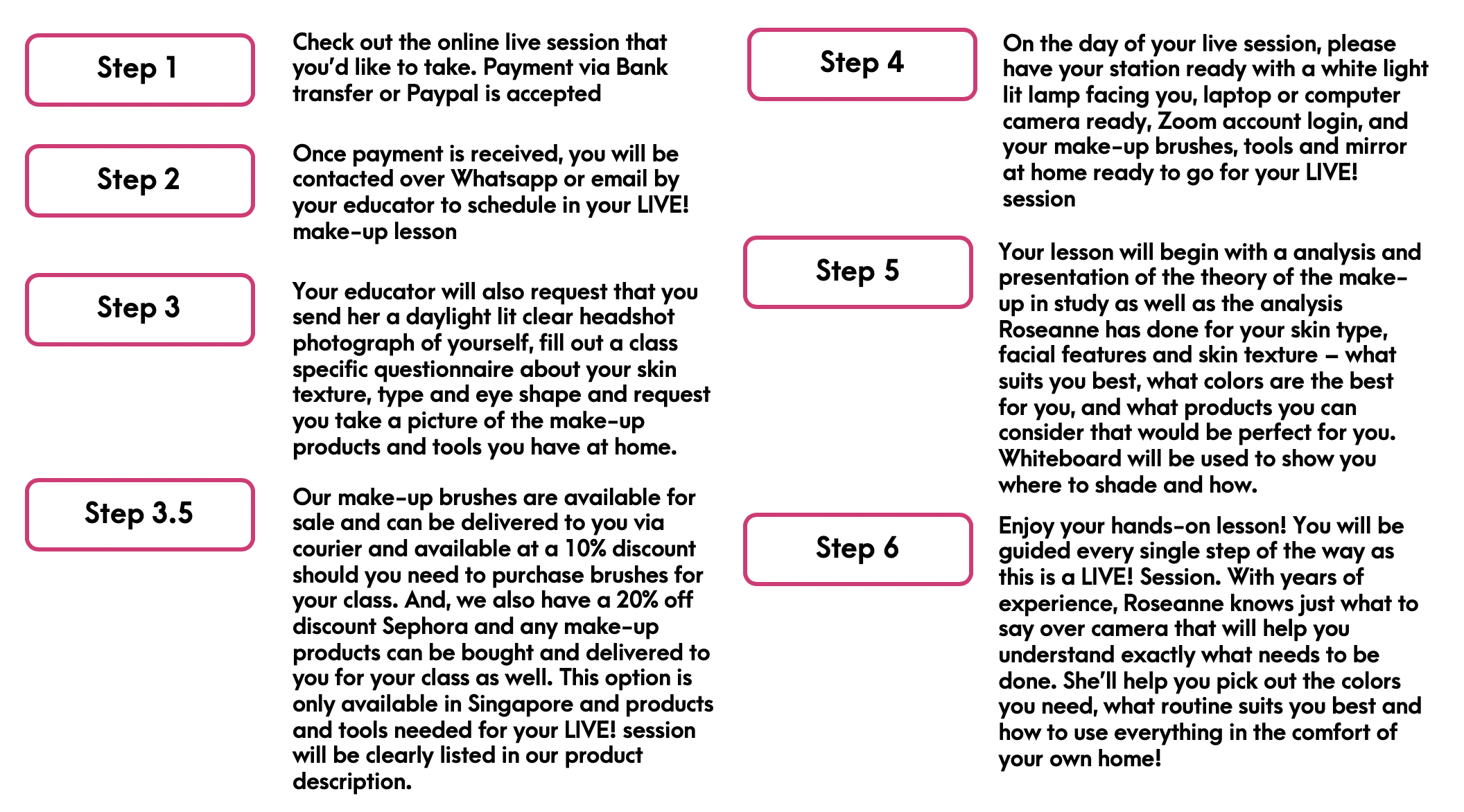 Only $39 per pax, book now and try something new!