Bloom Pro Academy aims to help women create their dream life with a career in hair and make-up. You're in control now and you've got this!
Welcome to a new standard of professional make-up and hair education at Bloom. We welcome all students from all backgrounds to learn more about having make-up and hair as their career. As they say, love what you do and you'll never have to work a day in your life. We at Bloom Pro Academy, the professional arm of Bloom by Roseanne, offer a variety of professional beauty courses that will give you the exact knowledge to carry out any future professional make-up assignments and projects.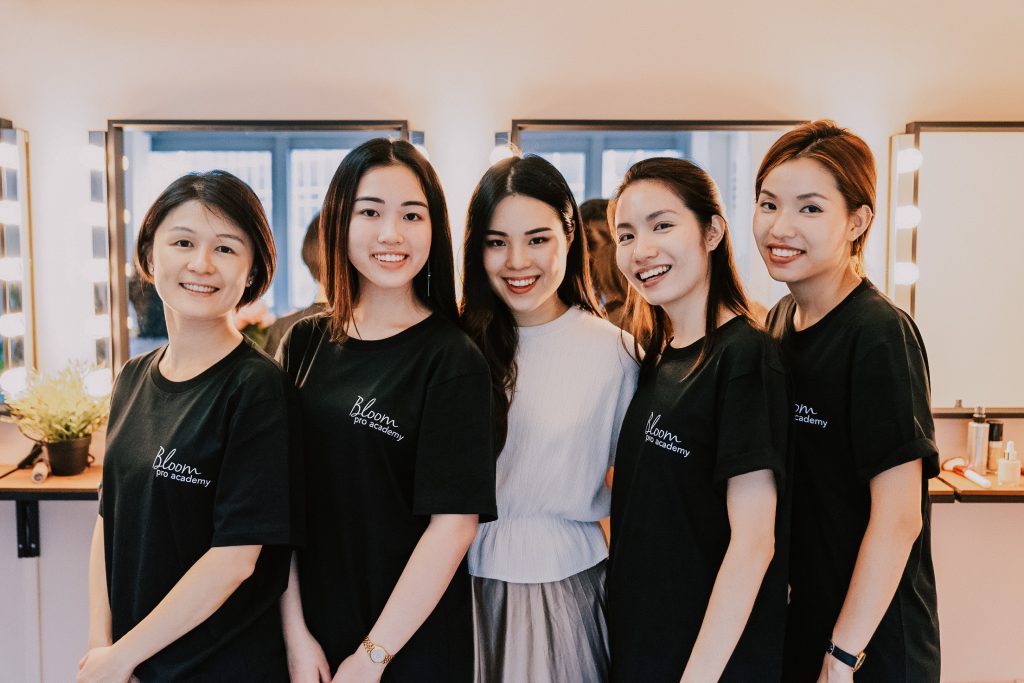 ---
Professional Make-up Education
Make-up education is what we do best and we offer the most comprehensive professional make-up course covering Korean and Western make-up styles! Learn how to get a long-lasting radiant base, contouring, eyeshadow looks and more!
Professional Hair Education
A great bridal hairstyle will really give the look your bride wants and there's actually a ton to learn about hairstyling! Learn how to work with different looks, heated appliances and looks to create a dream hairstyle!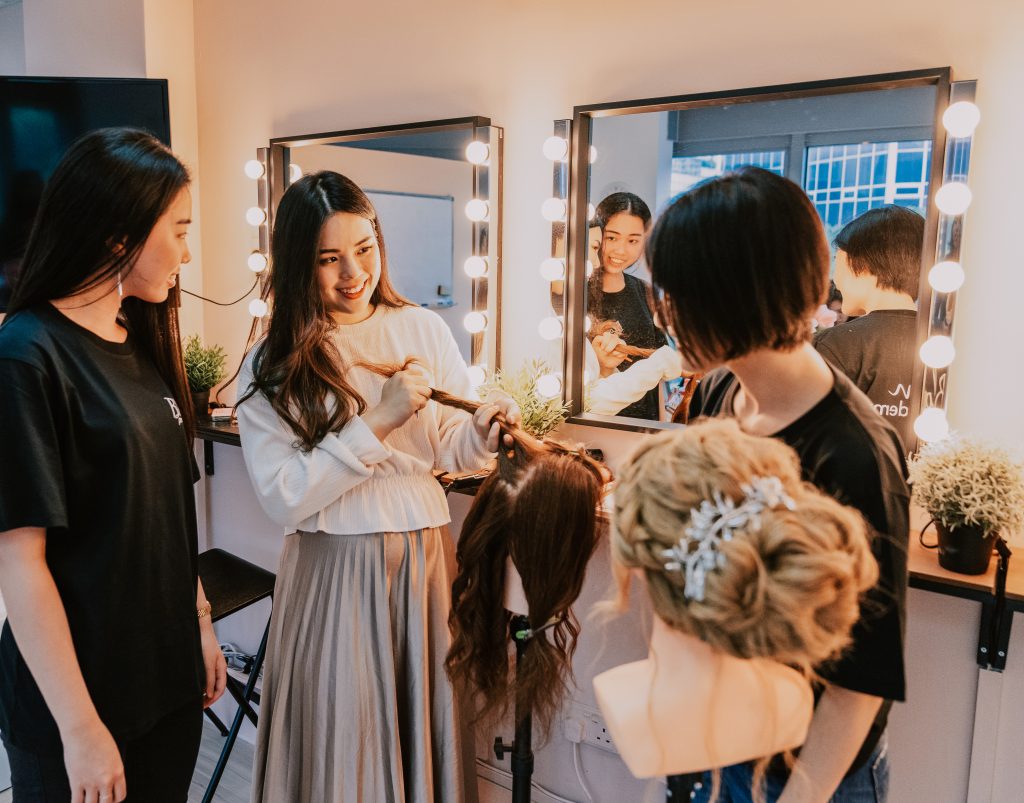 I did lots of research on Makeup school before travelling to Singapore and I had many questions regarding should I spend money on makeup school in foreign land. I had doubts if I could learn in a proper way. But when I met Miss Roseanne my whole perspective changed, I did not give a second thought to learning from her and luckily I was good enough to catch what she taught. Bloom Pro Academy provides best Quality Makeup class in Singapore. And miss Roseanne is so friendly that she never lets you feel alone. She is one fine mentor. With her guidance and also the efforts that I put into after returning back to Nepal, today I am running my own Makeup Studio and mentored more than hundred lovely people. I take this opportunity to thank Miss Roseanne for her guidance. – Sunita, Artist Course, 5 Star Rating ⭐⭐⭐⭐⭐
Our Professional Courses
Artist Course
Take our complete professional hair and make-up course. Featuring 62 hours, flexible schedule and small group size. Learn all bridal-centric professional hair and make-up techniques and business strategy that will propel your career as a professional make-up artist.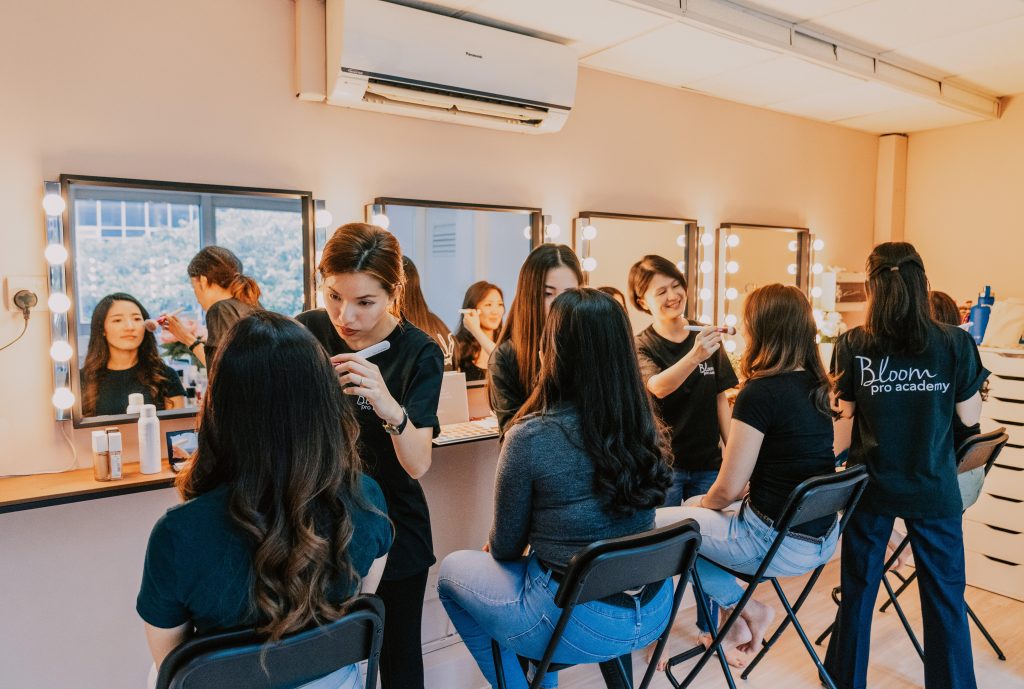 ---
Bridal Hair Course
Bridal hairstyling is going give you a competitive edge in Singapore as a make-up artist. Got the make-up skills but could improve on hair? Explore our range of hair courses!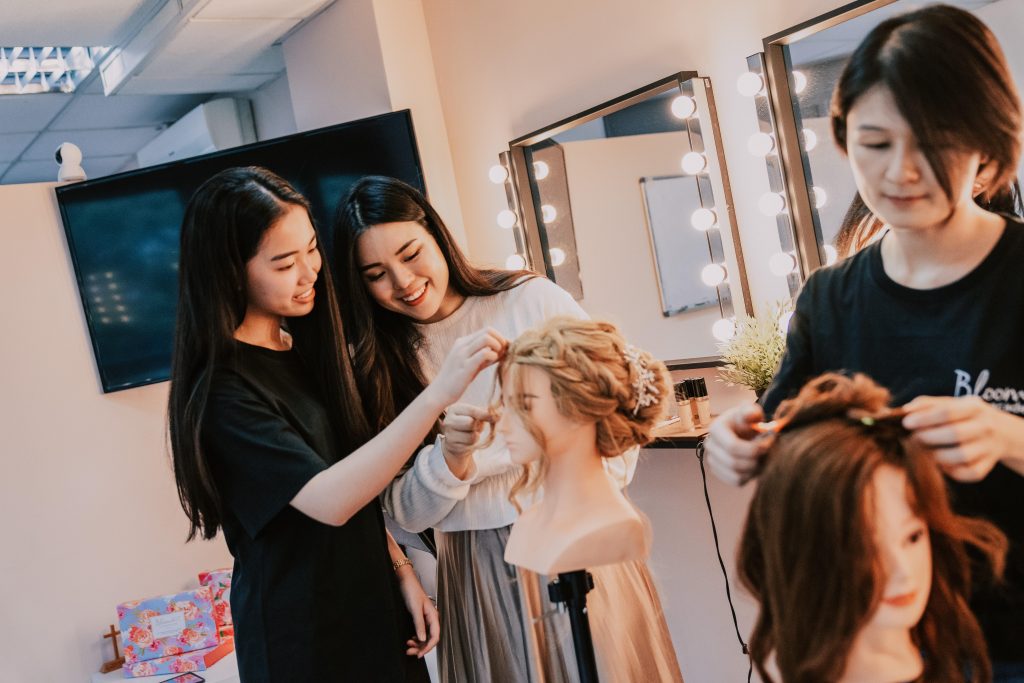 ---
Supplementary Courses
The bridal party needs assistance so learning how to do mother's make-up, bridesmaid hair and make-up and Groom's grooming are part and parcel to your job. View our courses that will aid you in these particular services!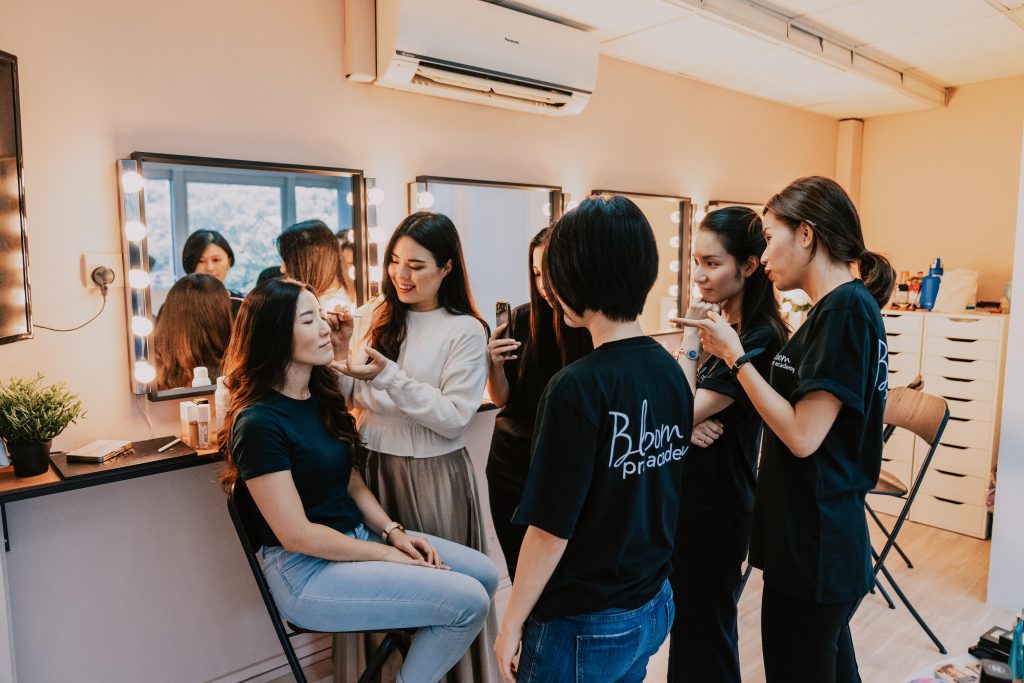 ---
Why You'll Love Our Professional Courses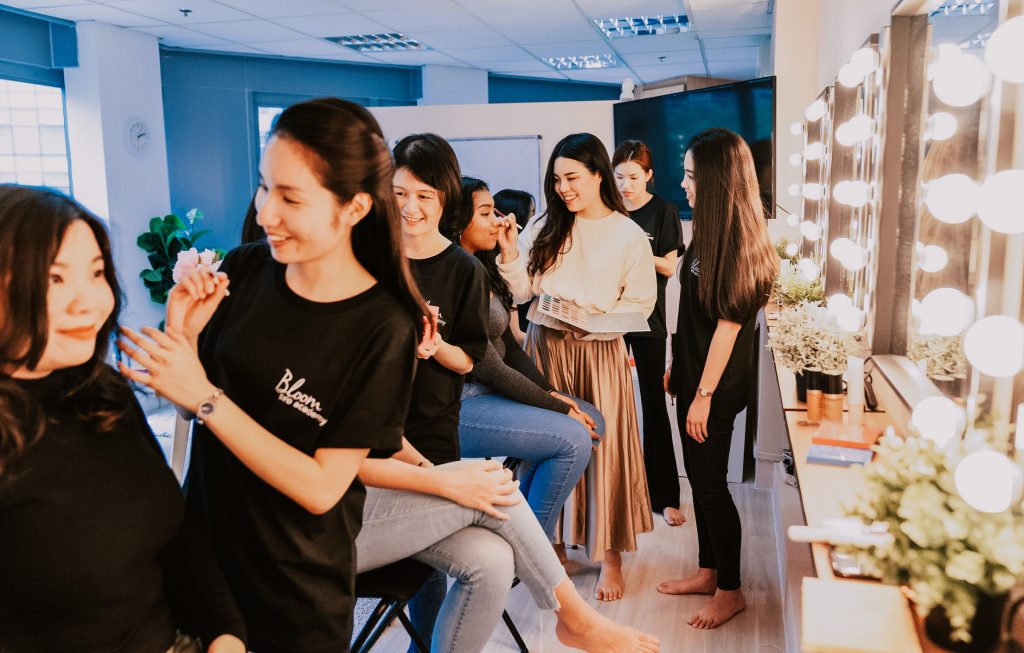 ✔ Small Group Size of 4 Pax
✔ Flexible schedule with your class
✔ We provide models where necessary, don't need to bring your own
✔ We provide all make-up and hair products and tools for use
✔ 24/7 Whatsapp support group and guidance with Roseanne Tang (out of classroom)
✔ Course comes with a FREE BloomKIT Ultimate Kit Brush set, Certificate of Completion
✔ Convenient Location at City Hall/Bugis
---